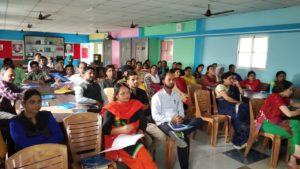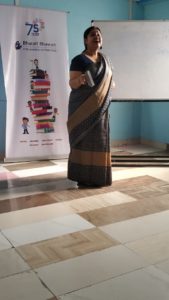 A workshop was organised for all social science teachers of Udaya Public School on 10 November, 2018 by an eminent educationist Ms. Madhurima Malladeb. She finished her Masters in Economics from Gokhale Institute of Politics and Economics, Pune and Sociology from University of Hyderabad.
She has not just been active in organising workshops and training programs in the field of education but has also been active in public policy work. She was a part of the team working on the evaluation of Indira Gandhi Matritva Sanyog Yojna and Rajiv Gandhi Scheme Employment of Adolescent Girls for Ministry of Women and Child Welfare.
It was an interactive session that tried to disseminate effective of making subjects more interesting by different activities and learning.