ENGLISH CORE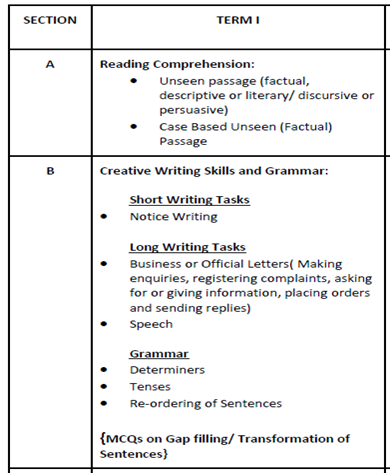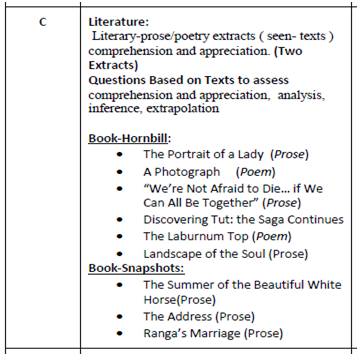 HINDI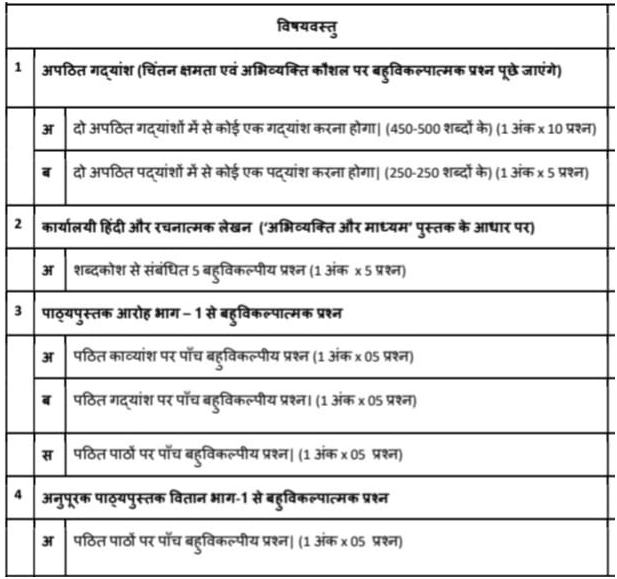 MATHEMATICS
(1) Set
(2) Relation and function
(3) Complex no.
(4) Sequence and series
(5) Statistics
(6) Limit
PHYSICS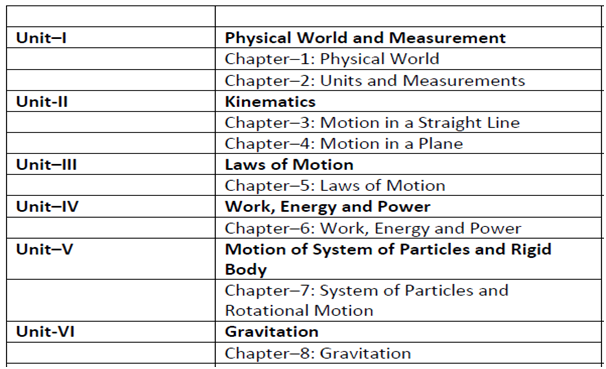 CHEMISTRY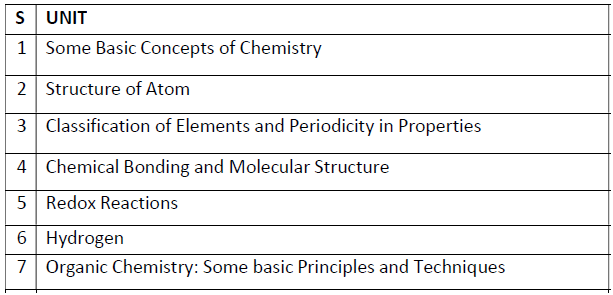 BIOLOGY
Chapter 1: The Living World
Chapter 2: Biological Classification
Chapter 3: Plant Kingdom
Chapter 4: Animal Kingdom
Chapter 5: Morphology of Flowering Plants
Chapter 7: Structural Organization in Animals
Chapter 8: The Cell- Unit of life
Chapter 9: Biomolecules
BUSINESS STUDIES

ACCOUNTANCY
Unit 1. Theoretical Framework.
Introduction to Accounting
Theory base of Accounting
Unit 2. Accounting Process.
Recording of Business transaction
Bank reconciliation statement
Depreciation provision and reserves
ECONOMICS
Introductory Microeconomics
Introduction
Consumer's Equilibrium (Utility Analysis)
Consumer's Equilibrium (Indifference Curve Analysis)
Demand
Elasticity of Demand
Statistics for Economics
Introduction
Collection of data
Organization of data
Presentation of data
Measures of Central Tendency
HISTORY

GEOGRAPHY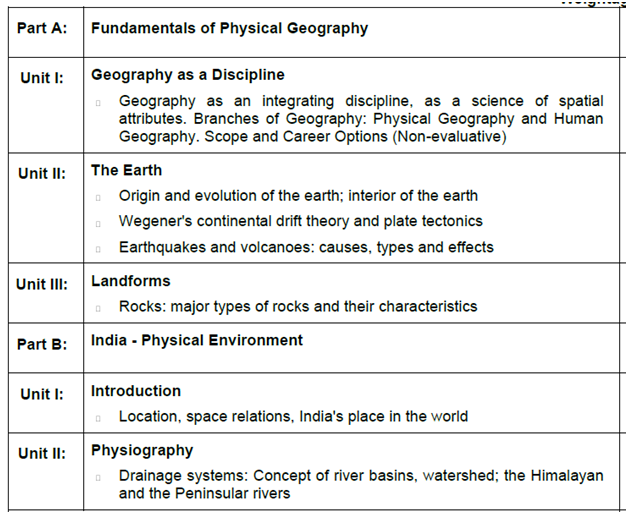 IP (INFORMATICS PRACTICES)
Unit 1:
Introduction to Computer System
● Introduction to computers and computing: evolution of computing devices, components of a computer system and their interconnections, Input/ Output devices.
● Computer Memory: Units of memory, types of memory – primary and secondary, data deletion, its recovery and related security concerns.
● Software: purpose and types – system and application software, generic and specific purpose software.
Unit 2:
Introduction to Python
● Basics of Python programming, Python interpreter – interactive and script mode, the structure of a program, indentation, identifiers, keywords, constants, variables, types of operators, precedence of operators, data types, mutable and immutable data types, statements, expressions, evaluation of expressions, comments, input and output statements, data type conversion, debugging,
● Control statements: if-else, for loop.
● List operations – creating, initializing, traversing and manipulating lists, list methods and built-in functions.: len(), list(), append(), extend(), insert(), count(), find(), remove(), pop(), reverse(), sort(), sorted(), min(), max(), sum()
●Dictionary Concepts: Creation of Dictionary, Addition, Updation and removal of Dictionary Elements.
COMMERCIAL ART

LEGAL STUDIES
Theory and Nature of Political Institutions.
Nature and sources of law.
Historical evolution of the Indian Legal System.
PSYCHOLOGY
What is Psychology.
Methods of enquiry in Psychology.
The bases of human behavior.
Human development.
PHYSICAL EDUCATION
Chapter 1: Changing trends and career in physical education.
Chapter 2: Olympic Movement.
Chapter 3: Physical fitness and wellness and lifestyle.
Chapter 4: Physical education and sports for CWSN.
Chapter 5: Yoga.
Chapter 6: Physical activity and leadership training.
Chapter 7: Test Measurement and Evaluation in sports.
HINDUSTANI VOCAL MUSIC
Chapter 1: Nada, shruti, swara, saptak, that, jati, laya, tala.
Chapter 2:
Margi – deshi.
Nibaddha – Anibaddha Gan, Raga.